IN TODAY'S DIGITAL WORLD, we find that the majority of our communication be it personal or business is done with the use of computers and cell phones. When you think about the time you spend with these devices on a daily basis, the amount of data that is transferred back and forth is staggering. Emails, text messages, phone calls, documents, photographs – all of these are on your digital device.

IT IS WIDELY BELIEVED that over 90 percent of information today is stored in digital format and over half of all documents created today are never found in paper records. When it comes to litigation, most cases include some aspect of eDiscovery where you either request or are asked to produce ESI (Electronically Stored Information) or ESD (Electronically Stored Data).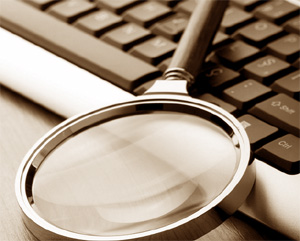 AT ZUBYX, we provide Computer Forensic, Data Recovery and Cell Phone Examination services to corporations, law enforcement, law firms and individuals. Formed in 2005, we have provided these services for numerous cases for our clients. From initial forensic imaging/collection (which in our opinion is the most crucial part of a case) to final reports; from keyword searches to in-depth analysis, we want to partner with you in your eDiscovery case.
WE ENSURE that the devices are properly handled and that the information is acquired and analyzed using forensically sound methods. Your case will be handled by certified Forensic Examiners using software and methodologies that are used and accepted by the digital forensics industry at large. We firmly believe that everyone is entitled to a good defense of their case, however, due to our work with various law enforcement agencies, we apologize, but we do not handle criminal defense cases.
WITH RECENT AND ONGOING CHANGES to the Federal Rules of Civil Procedure and to the Federal Rules of Evidence, are you and your clients ready to properly handle any ESI or ESD related cases? Do you know how to properly request data from your opposing Counsel? Do you know if they are giving you what you actually requested? These are all important issues that either make or break your case. Having a qualified expert on your side before-hand puts you at a distinct advantage.
GIVE US A CALL TODAY at 952.942.5488. We will set up a meeting to explain our services and how you should proceed before you get us involved. We want you to be armed with the proper information and methods. This is a completely free, no-obligation meeting during which we hope you find us knowledgeable enough to use us when you are involved in eDiscovery litigation.
If you even *THINK* you may need our services or have a question on how your case should progress, give us a call at 952.942.5488 or Contact Us. The longer you wait, the more damage you could be doing to potential electronic evidence.