[ SEARCH & SEIZURE TRAINING | TRAINING SCHEDULE | SPONSOR A CLASS ]
WE REALIZE THAT small and medium size local Law Enforcement Agencies are generally stretched when it comes to specializing in certain types of crime analysis. Forensic science is definitely one of those fields. Many Agencies neither have the man-power nor the budget to have a Forensics Lab or a Forensics Examiner on staff. Bearing this in mind, at Zubyx, we are committed to assisting Agencies with all of their computer forensic needs - from a hard drive image to full analysis; from recovering deleted files to training your Officers -- we can be of help.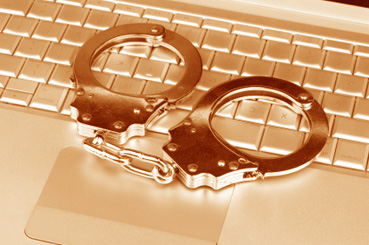 IF YOU ARE AN AGENCY IN NEED of some information, technical advice or investigation/seizure planning we will be glad to help. Most non-analysis assistance is FREE to law enforcement, and ALL information we get from you will always be treated as extremely confidential. If you have an emergency where a person's life is in danger and are looking for a resource to view digital evidence, we will gladly donate our time to help you during that emergency. Our Examiners have been members of Agencies and currently work with and assist many Agencies in their cases. While we believe everyone is entitled to a proper defense of their case, due to our association with law enforcement, we do not handle criminal defense cases.
WE HAVE PROVIDED NUMEROUS Digital Evidence: Search and Seizure Training sessions to members of the LE Community - from Reserve Officers to Patrol Officers; Evidence Technicians to Investigators. This training helps them in Identifying, Handling, Seizing and Preserving Digital Evidence. We will continue to provide this training as long as there is a need for it. You can attend any of the trainings scheduled throughout the year, or you can host one for free at your department for surrounding agencies. We can also conduct a flat-rate training at your facility for as many Officers as you wish to send. Contact Us for more details.
WE APPRECIATE THE FACT that Agencies generally have a myriad of free analysis services available via other Agencies and State Bureaus. However, we also realize that the assisting Agencies and Bureaus are quite backlogged. At times when you need a speedy turnaround - essential in cases where you need the evidence to effect an arrest or further an investigation - we can conduct your computer forensic analysis for you. Reach out to us - we are here to help you. Your call is always free and most of our advise is also. We will be happy to assist!