DIGITAL INFORMATION SHOULD ALWAYS be considered fragile. When you have potential evidence on a computer or a digital storage medium, the sooner you get a Forensics Examiner involved, the better your chances of recovering that evidence. The longer you wait and the more that computer or device is left running, the more likely that the evidence may be destroyed!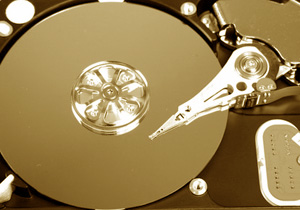 DATA RECOVERY IS THE BIGGEST SERVICEwe provide to individuals.
&nbsp &nbsp • Did your computer go belly-up on you and
&nbsp &nbsp &nbsp you think you have lost all your data?
&nbsp &nbsp • Can you not access the files on your
&nbsp &nbsp &nbsp external USB drive or thumb drive anymore?
&nbsp &nbsp • Did the memory card in your camera fail and
&nbsp &nbsp &nbsp now you've lost all your photos?
All is not lost. We use several data recovery programs to try to get your data back. The MOST IMPORTANT thing you can do in this case is to stop using that device and contact us. Time is not on your side!.
WE WILL GLADLY HELP you with any of our forensic services and we firmly believe that everyone is entitled to a proper defense of their case, however, due to our association with various Law Enforcement Agencies we are unable to assist you in defense of a criminal case.
FOR US TO PERFORM ANY SERVICE for you, you should have the legal right to let us access, image, search and analyze the digital device. If you have an attorney that you are working with, you should have them contact us. We can also help you with discovery requests and assist your legal team with court order and subpoena compliance.
FORENSIC SERVICES FOR OUR INDIVIDUAL CLIENTS INCLUDE: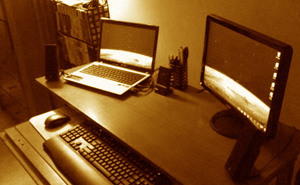 &nbsp &nbsp • Recovering deleted data from hard drives, USB drives,
&nbsp &nbsp &nbsp external drives, cameras, cell phones etc.
&nbsp &nbsp • Recovery of digital information for:
&nbsp &nbsp &nbsp &nbsp >> Civil litigation
&nbsp &nbsp &nbsp &nbsp >> Divorce issues
&nbsp &nbsp &nbsp &nbsp >> Child custody
&nbsp &nbsp • Password recovery/cracking
&nbsp &nbsp • Forensic analysis of computers, laptops, external hard drives,
&nbsp &nbsp &nbsp thumb(USB) drives, digital cameras etc.
&nbsp &nbsp • Recovery of deleted and/or corrupt data
&nbsp &nbsp • Virus/Trojan/Spyware/Malware Removal
&nbsp &nbsp • Recovery of deleted and/or encrypted emails
&nbsp &nbsp • Proper destruction and data wiping (forensic wipe) of digital media
&nbsp &nbsp • Tracking electronic harassment
&nbsp &nbsp • Assisting your legal team in getting digital information from the opposing party if you are involved in a case.
AND MORE.
IF YOU FEEL YOU MAY NEED our services, contact us for a FREE INITIAL CONSULTATION. We will meet with you to discuss your needs and possible solutions to your problems.