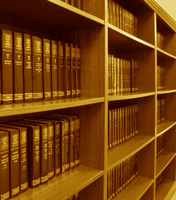 IT SEEMS THAT THE MAJORITY of cases today have some eDiscovery or Forensic component to it involving Electronically Stored Information (ESI) or Electronically Stored Data (ESD). When you partner with us you will get dedicated, experienced personnel helping you in your case loads. We are able to translate the "geekese" and the "legalese" into "commonese" – translating the technical and legal jargon into common terms so that not only your client but also the Courts can understand what we as a team are trying to convey.

REGARDLESS OF THE SIZE OF YOUR FIRM, we can provide you with full-service eDiscovery or forensic services. Whether you need just a forensic collection of custodian data or you need assistance with interviewing custodians on either side; whether you need only respondent data sent to you or want us to do a full-on forensic analysis of the data, we can help you.

SOME OF OUR SERVICES TO LAW FIRMS include the following:
&nbsp &nbsp • Provide your Attorneys complete forensic and eDiscovery support
&nbsp &nbsp • Assist your litigation support department (or provider) with case loads
&nbsp &nbsp • Assist with interviewing custodians on both sides
&nbsp &nbsp • Consultation on depositions
&nbsp &nbsp • Affidavit consulting
&nbsp &nbsp • Keyword searches for respondent or relevant data
&nbsp &nbsp • Document extraction as requested
&nbsp &nbsp • Expert witness testimony


WE ALSO PARTNER WITH LITIGATION SUPPORT companies that can host your case evidence in their case-management software on their servers. If you have a specific lit-support company you use regularly, we can provide them the data you need to upload into your case management software. If you don't have a specific vendor for this, we would be happy to provide you with the names of some companies we have strategically partnered with. Having your case loaded on a provider's servers gives you the ability to access and collaborate on your data at any time without the overhead of servers, software and support. We will be happy to get you in touch with them – just give us a call.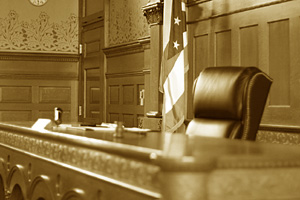 FINALLY, WE BELIVE THAT being forewarned is being forearmed. If your firm or a professional or civic group that you are a member of would like a "lunch-n-learn" seminar or a talk on how eDiscovery or Digital Forensics may benefit your case and your clients please reach out to us. Our Training link will give you more information on the talks and seminars we can present for you and also tell you how to contact us. We enjoy sharing our knowledge.
CALL US FOR A FREE no obligation meeting. We want you to get to know us and know what we do so that when you do have a case that needs eDiscovery or forensic assistance, you will contact us to partner with you.